Postwar and Modern Engines and Motorized Units
Motorized Units
Lionel #68 Inspection Car (Desoto wagon)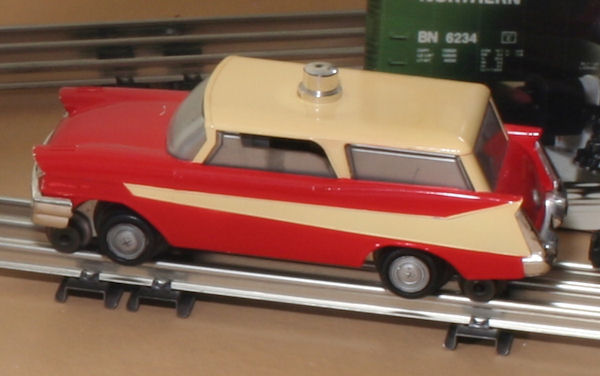 This Inspection Car was part of Daddy's trains and was the only thing with his trains in excellent condition. We had obviously never played with it on our layout in the '50s. I got it running good and played with it some and understand why. it stops on switches and has little play value.
MTH 30-2798-1 TCA Galloping Goose Diesel with PS 2.0
When operated as an engine the SO1 softkey announces Denver.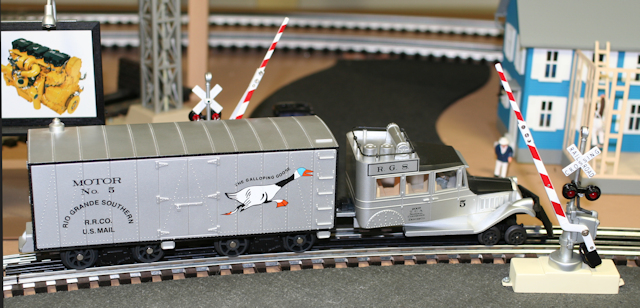 Station Stops are TCA Convention Cities
These are the stops when using the PS2 Station Stop Proto-Effects.
| | | |
| --- | --- | --- |
| 1. Anaheim | 4. Ontario (CA) | 7. Seattle |
| 2. Denver | 5. San Francisco | 8. Oakland |
| 3. San Antonio | 6. Phoenix | 9. Bellevue (WA) |
MTH 30-2508 Operating Hand Cars

These hand cars are great runners and the bumper mechanism trips an interior slide switch. When I set them up to bump against each it wouldn't work so I extended the bumper trips with 3 wire conductor cable and clear silicone wedged into place. (Note "droopy" extension on left.)
MTH 30-4191 M&Ms Trolley Set and Station
Photos in 2012 before Downtown area was lighted.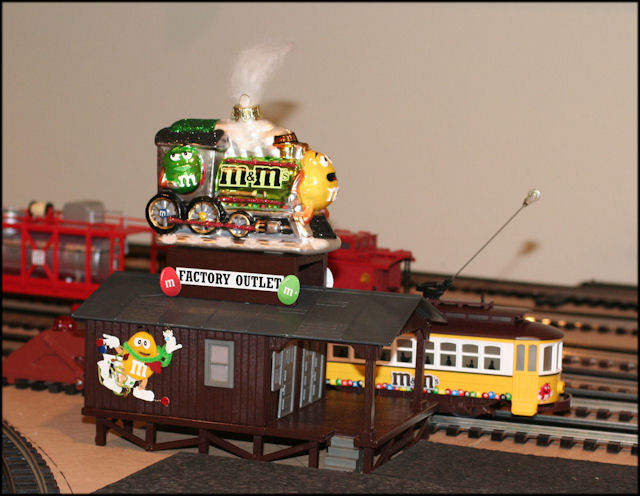 M&Ms Station from a Lionel 824K Freight Platform kit #6-12773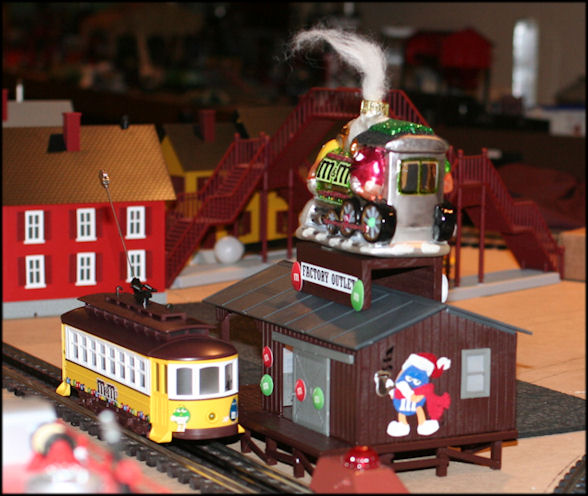 MTH M&Ms Trolley Station keeps COO (chief operating officer) supplied with M&Ms.
Station photo prior to March 2013 relocation to front of suburb.
Questions? Please use to send an email.