Lionel 282 Magnet Wiring
The Lionel 282 Crane Magnet Assembly part is number 282-65.
The best replacement wire to use is Wire-Plex 22-gauge SW22 .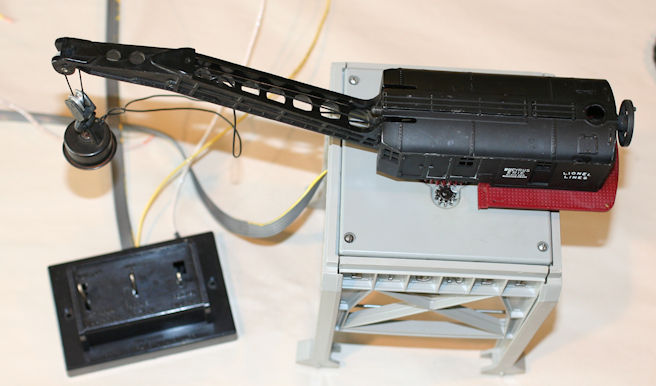 The two magnet wires are looped from the bottom over the boom and fed into the cab at the bottom.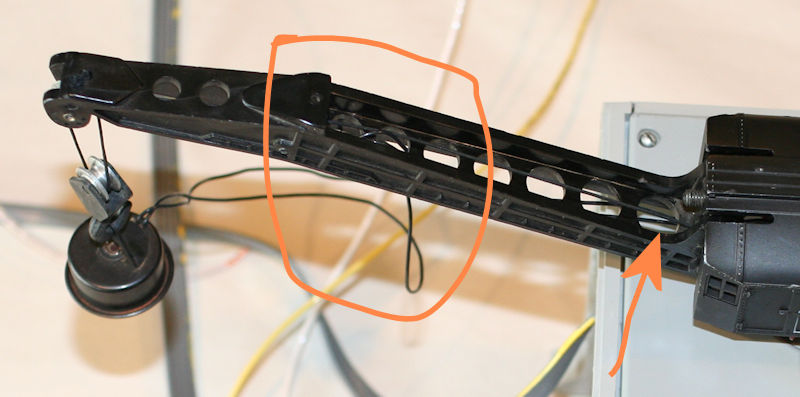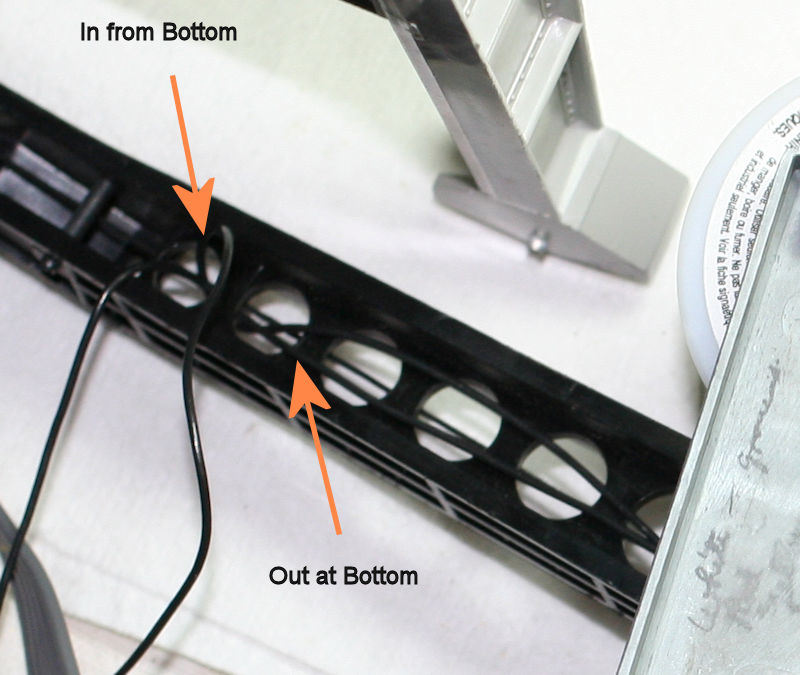 Wires Routed Into Cab Base Top

Wire Contacts - No Polarity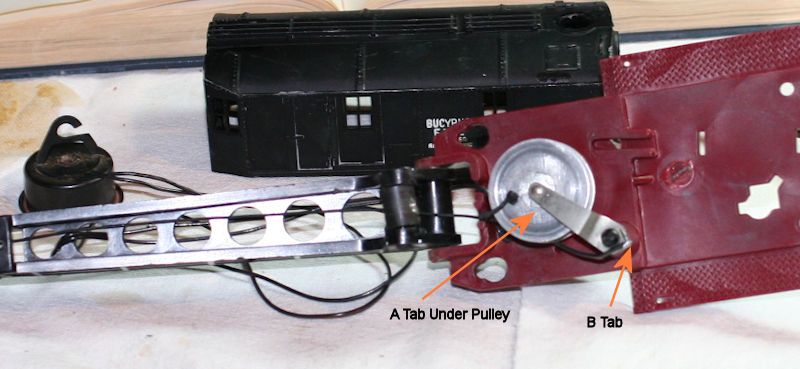 This diagram is seen in the Repair and Operating Manual for Lionel Trains.
Return to 282 Portal Gantry Crane
Questions? Please use to send an email.