2316 Operating Gantry Crane - 1983, Page 2
The original controller plastic Lever Retaining Springs quit "springing" levers.
The replacement controller's momentary switches are more reliable.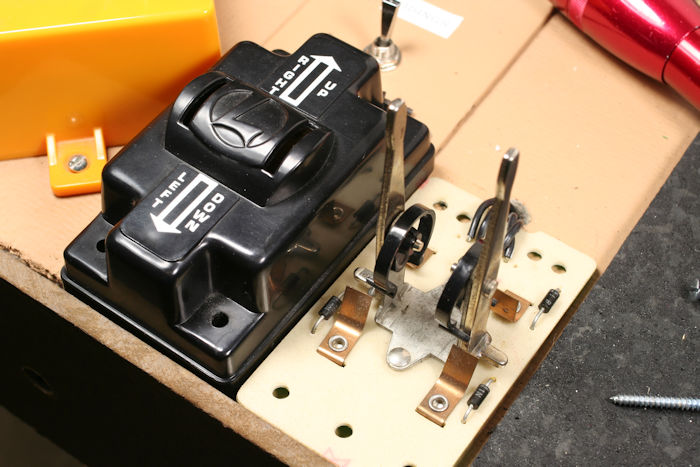 Build a Replacement Controller
Materials for New Controller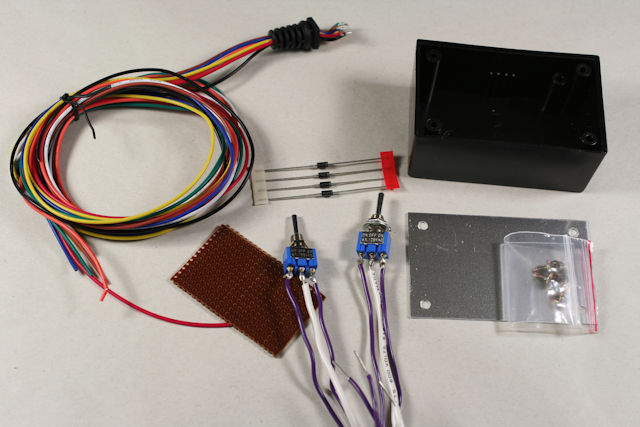 Purchased Materials - 4 - 1A 400V Rectifier Diodes (part #1N4004), 1 - 3.3" x 2.1" x 1.4" Project Box (cheap, better ones are worth the price).

In Stock Materials - Scrap of perforated circuit board, Surplus 22 gauge stranded hookup wire in misc. colors, and two Single Pole Double Throw Center Off Momentary Switches. The surplus switches were rewired with the more flexible stranded 22 gauge hookup wire.

Materials Not pictured - In stock Wire-Plex 24-gauge Type FC4 Controller wire, and insulated pad for metal lid.
As Built Wiring Diagram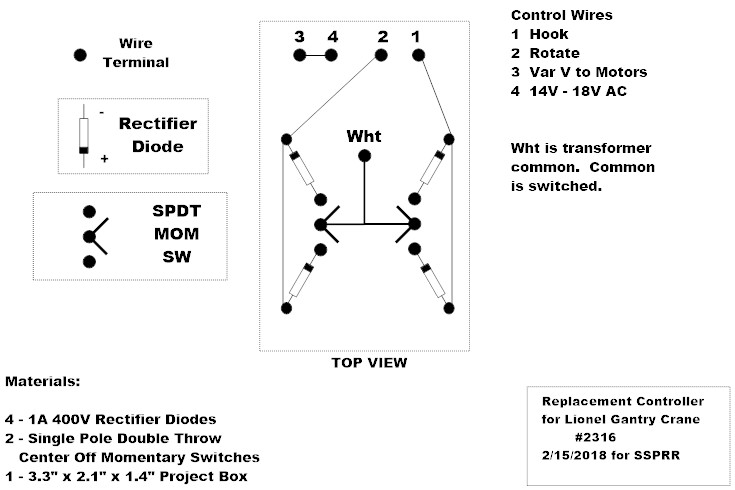 Solder wires inserted through board.

After wiring, test the momentary switches to be sure the left controls the rotation and the right controls the hook.
Test the up down toggle directions when mounting switches.
| | |
| --- | --- |
| Completed Replacement Controller | Original and Replacement Tops |
Helpful Information for Building Replacement Control Box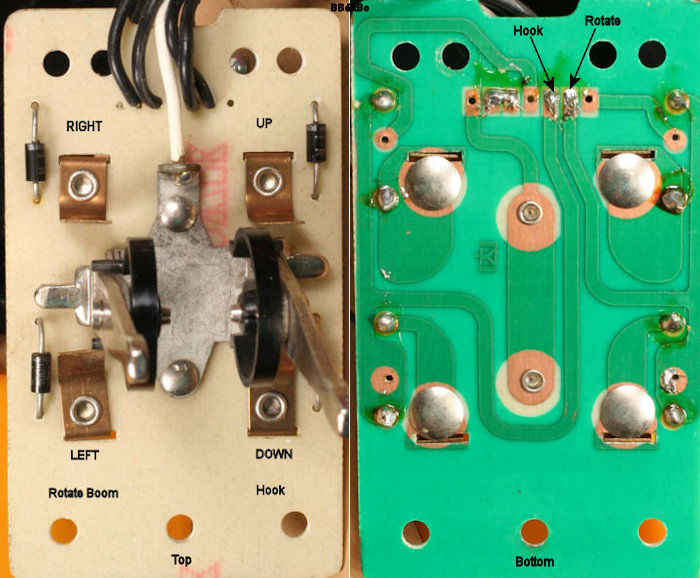 Return to 2316 Operating Gantry Crane, Page 1 for Guide Spanner.
Return to Operating Cars and Accessories
Questions? Please use to send an email.