12741 UP Intermodal Crane - Mi-Jack Crane
Repair impaired trailer lift by replacing the "gear and shaft assembly" .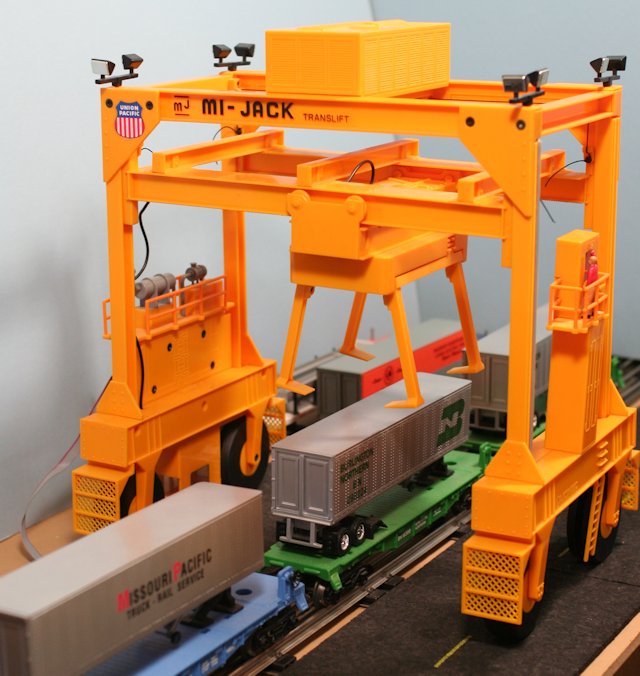 | | |
| --- | --- |
| The gear box cover screws are stored inside box so the winding spool with the four cable lines can be accessed with the crane in place. The cables occasionally jump out of slots and have to repositioned with tweezers. | |
Six Screws Removed and Spread for Gear Removal
Gear Assembly Replaced
Relieve cable line slack, position cables, and test operation.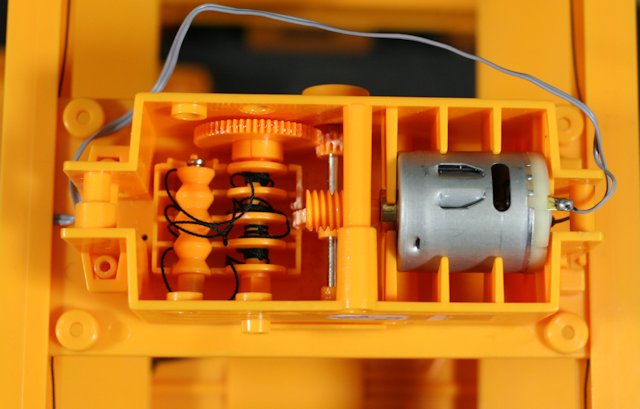 Replace Six Screws and Gear Box Cover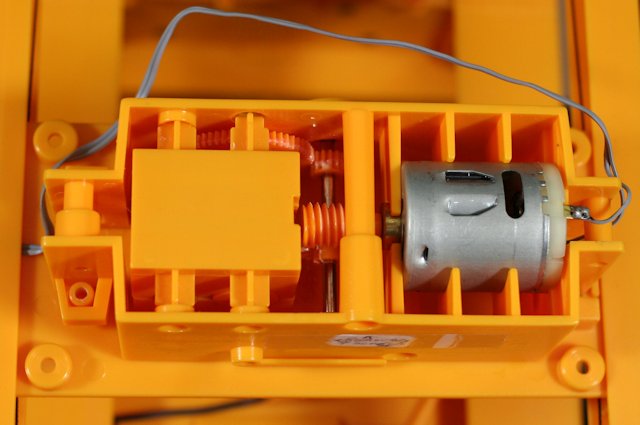 Broken Gear with Arrows Indicating New Gear Assembly Installed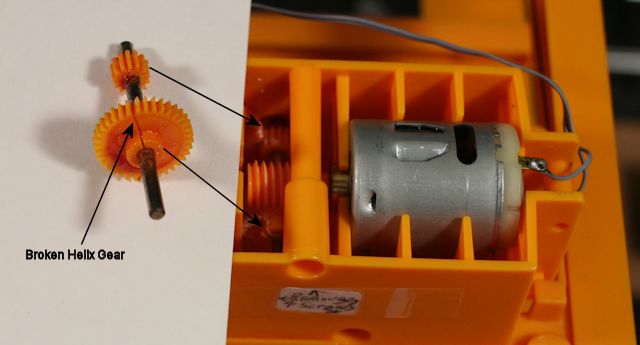 May 19, 2012 To find and purchase the above Gear, see Lionel Replacement Parts at Lionel's Customer Service. The gear part number is 6SP2741105 or search for "intermodal crane" for exploded parts diagram.
From Lionel's Parts List at lionel.com :
GEAR & SHAFT ASSY / INTERMODAL CRANE
Part # 6SP-2936-080
Return to Operating Cars and Accessories
Questions? Please use to send an email.