6-2315 497 Coaling Station Reproduction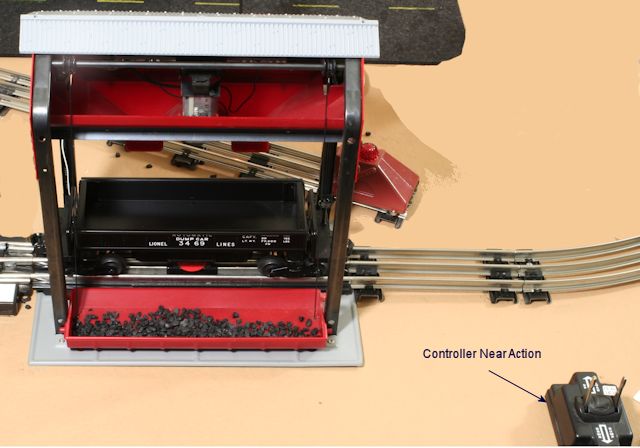 Jim L acquired a similar Coaling Station with controller separated from coaling station
and UCS track. Here is his diagram for connecting the controller without instructions.
Jim wired his to run off track power via a Lionel CTC Lock-on.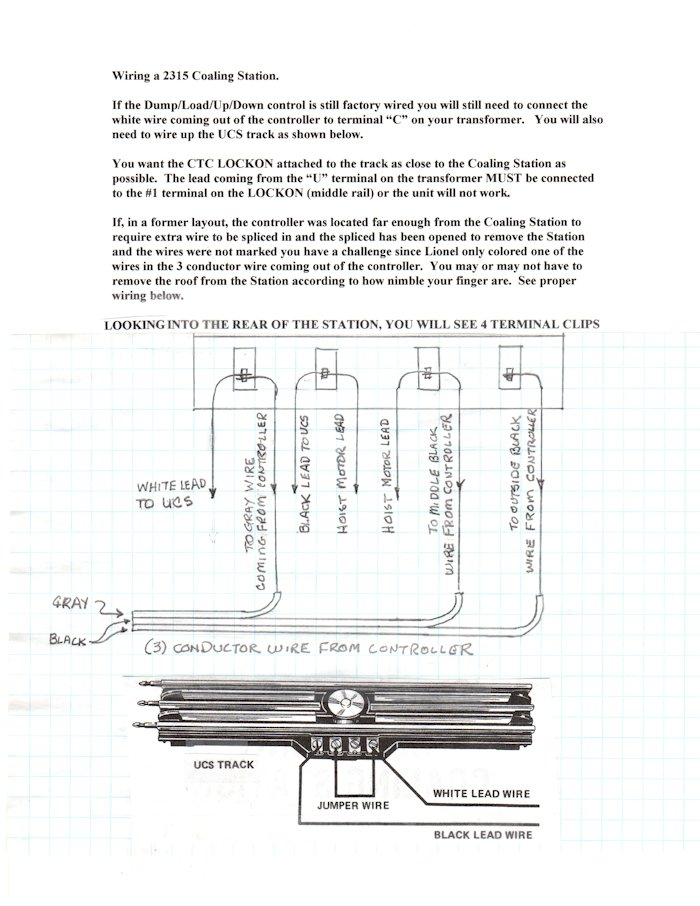 Lionel's 2315 Instruction Manual states the Coaling Station is designed to operate at 15-18 VAC.
All the accessories and the UCS tracks in the SSPRR Run Room are powered with auxiliary power dedicated to accessories. Here are the 2315 Coaling Station instructions with notes that were used to wire the Run Room Coaling Station UCS track.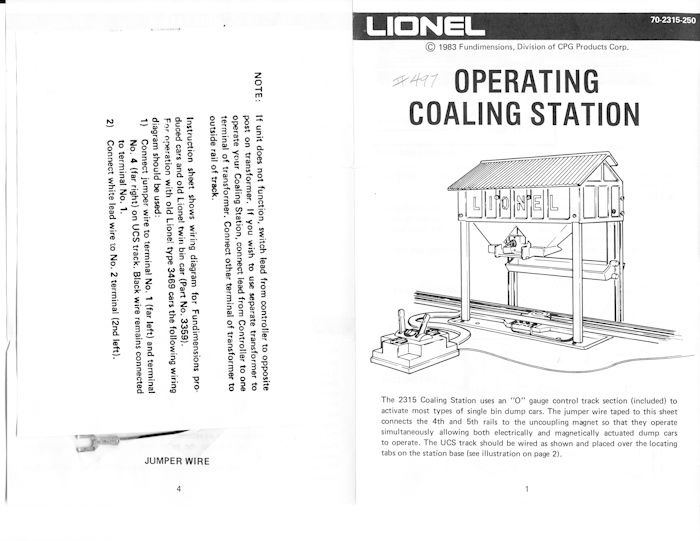 The arrows on the UCS Track below show installation notes for auxiliary power.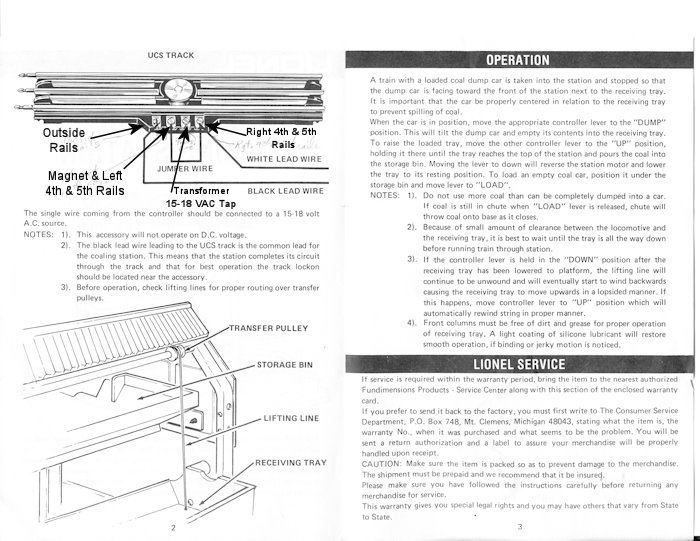 Here are the available Lionel website documents for the 497 reproduction Coaling Station.
Exploded Diagram Service Tip Manual
May 10, 2012
Return to Operating Cars and Accessories
Questions? Please use to send an email.