175 Rocket Launcher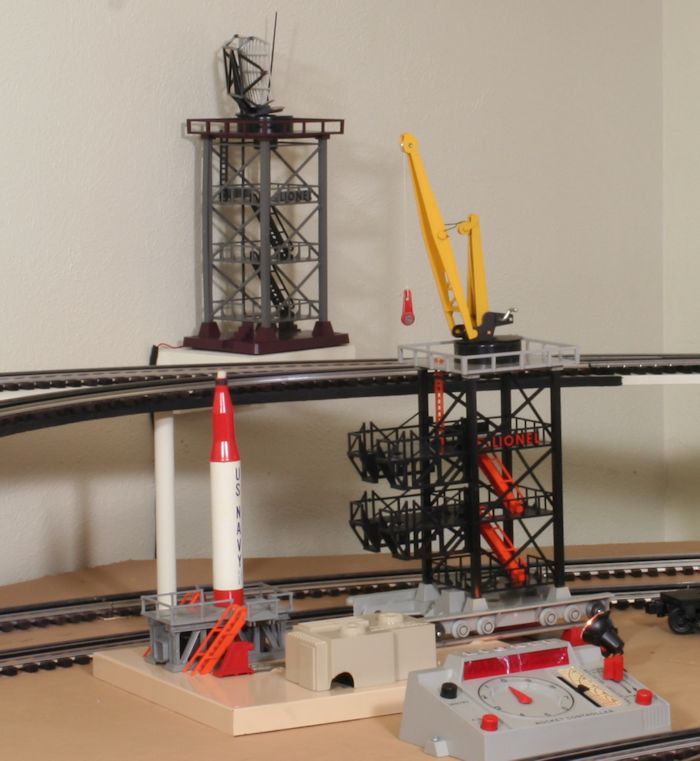 Launching Mechanism without Launching Pad
The springs inside the red tubes are speculation.
The metal tabs holding the base plate have not been straightened
for inspection of inside the 2 red tubes.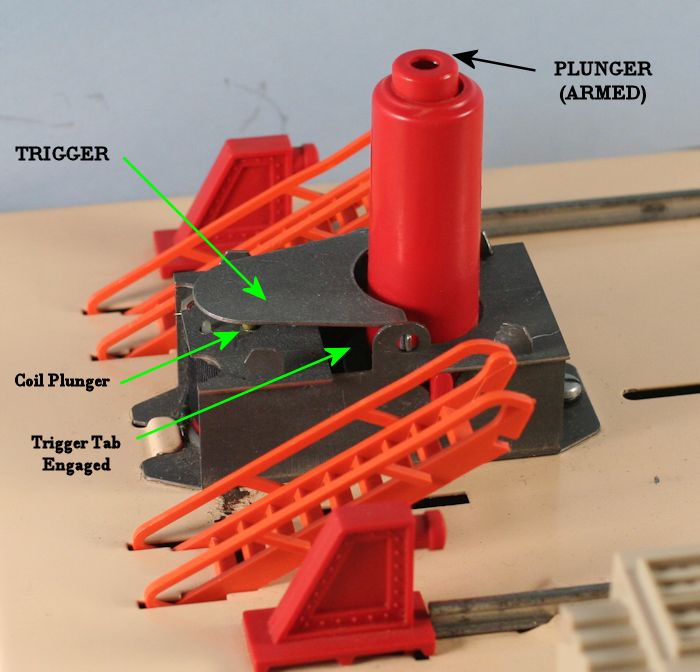 The Steel Rod identified on the left may be a steel
flanged cup with a 3/16" steel rod inserted into
the cup. The hole in the platform base keeps the
rod in its correct position.



The Launcher Mechanism mounting screw
with my launcher has 2 lock washers.
Return to Operating Cars and Accessories
Questions? Please use to send an email.