Three Cars in Our Consist
Royal Street, City of Angels, and Pacific Union
Introduction
After serious consideration I decided to splurge on a "once in lifetime" train trip that included travelling in the private luxury rail car, Southern Hospitality. Since I am the rail fan and my spouse is a history buff this vacation was a fit for both of us.
Reservations were made at the end of February, 2015 for the 2015 5th Annual History Tour.
Reserving a ride on a private rail car always involves the seller making disclaimers concerning cars, schedules, etc. Our private rail car adventures began over a month before the tour.
---
FIRST Private Rail Car Adventure
At the end of July, Becky from Tour Group Planners let us know the Southern Hospitality rail car had been sold by the car owner. (American Rail Excursions leases a fleet of private railcars that included the History Tour cars.) Becky offered alternative accommodations. After two or three days consideration we decided to go ahead with the tour at a price reduction and staying in two double bedrooms with the divider removed in the Royal Street rail car.
VACATION Preparation and Information
Our vacation included a two day drive of 855 miles between home and St. Louis going and coming.
The tour included 10 nights on the train, 6 bus tours, breakfasts, most dinners, snacks, and drinks on the train.

Delorme mapping software and GPS receiver were purchased in May. It's difficult to become familiar with all aspects of the software unless you're travelling.

We were notified via email August 13th that our Chicago to Washington, DC Amtrak train #29 Capitol Limited was cancelled in the area of Cumberland, MD which accelerated our departure date to Thursday, Sept. 3rd instead of Friday. That gave us a free day in Washington DC for sightseeing on Sunday, Sept. 6th.

The Train & Touring Schedule is on Page 4 of the Tour Book.
Many of the passengers had gone on the previous four History Train Tours.
Photos from the running train were taken through the windows. The challenge is to focus outside instead of the inside glass.
History Tour September 2 to 15, 2015
Day 1 - Thursday, September 3, 2015
Becky Luca with Tour Group Planners had located the St Louis Amtrak long term parking for our vehicle. Joe Luca, tour director, was there to meet us at about 3:30 PM as we arrived. He took us to our rail car for off-loading luggage then helped us through to parking. As we entered the secure lot the credit card machine swallowed our credit card, spit it out, and signs warned us to use the same card for retrieving car. Posted sign noted $7 a day and there was no receipt or ticket on vehicle. We walked over to our rail car and met Trainmaster Roger Verbeeren who was in charge of all three private rail cars during the trip.
We were the only passengers boarding in St. Louis so we had the Royal Street observation area to ourselves. The cars were moved out of yard to be attached to Amtrak #306 for 5:30 departure from the station as we were served snacks and drinks by Julie and Kat.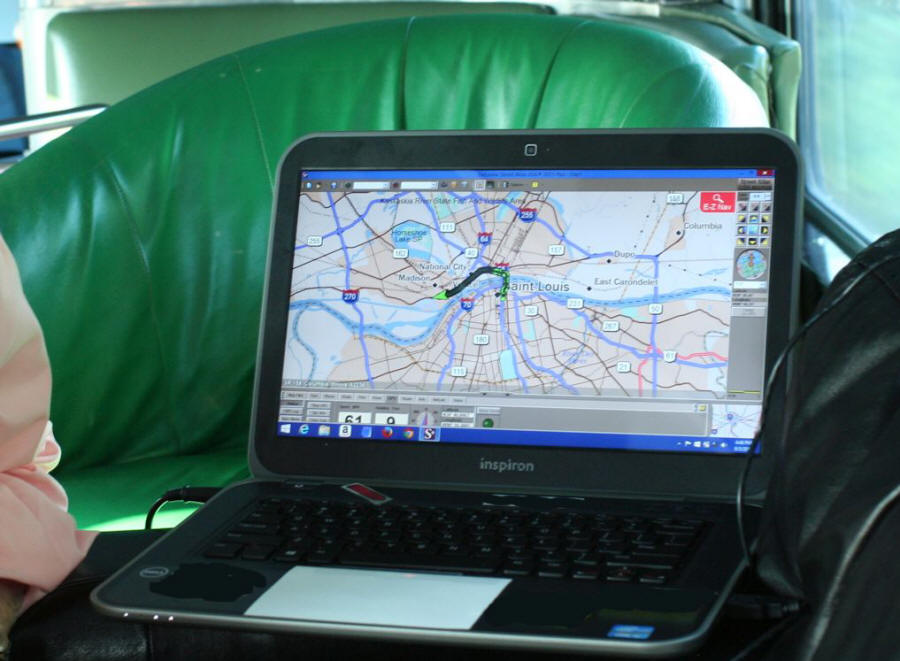 After my laptop was set up for the Delorme software GPS tracking in the Royal Street observation area we were able to watch our train follow the tracks that showed on the map.
A treat for us was dinner by Chef Carol. She treated us to an excellent steak dinner in the City of Angels dining area.

| | |
| --- | --- |
| | |
| Joe Luca and Chuck | Roger Verbeeren, Jr. Trainmaster |
Day 1 Leaving St. Louis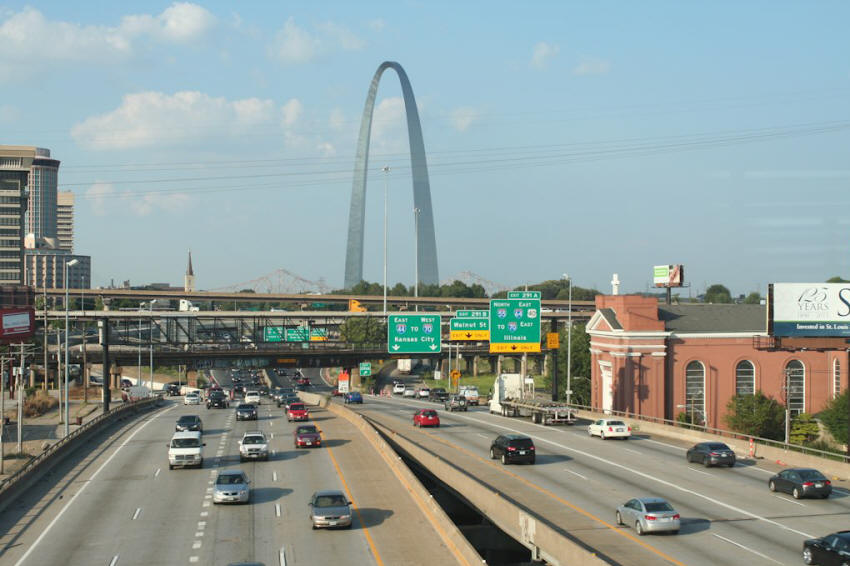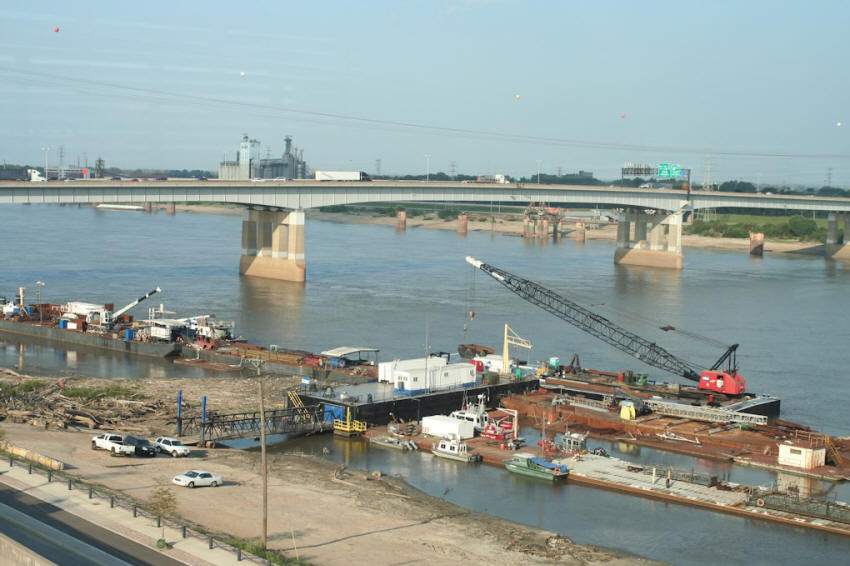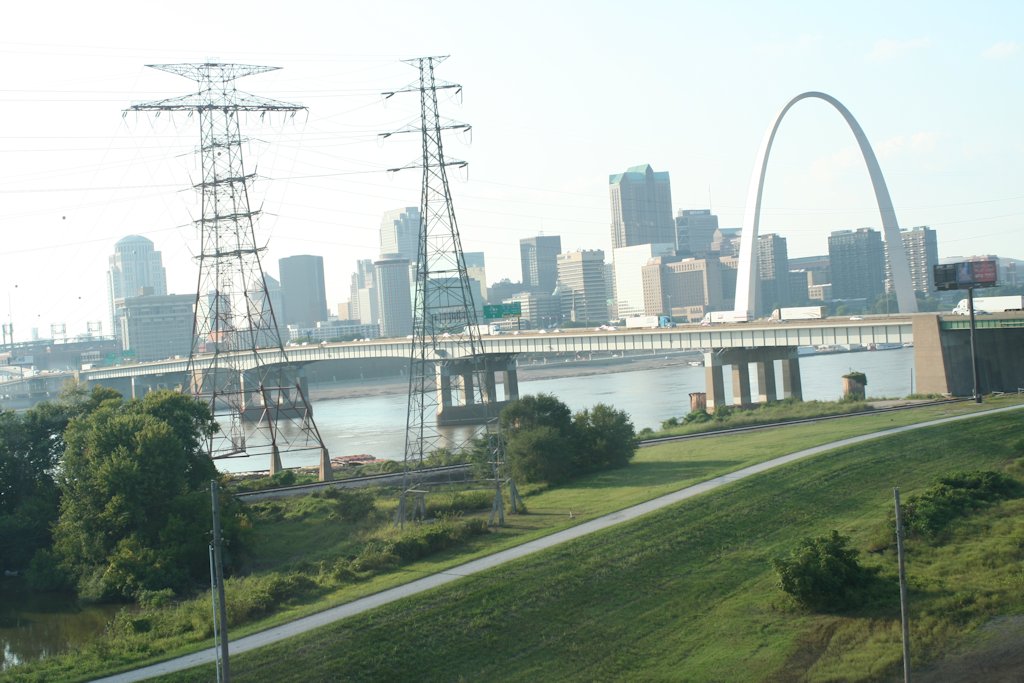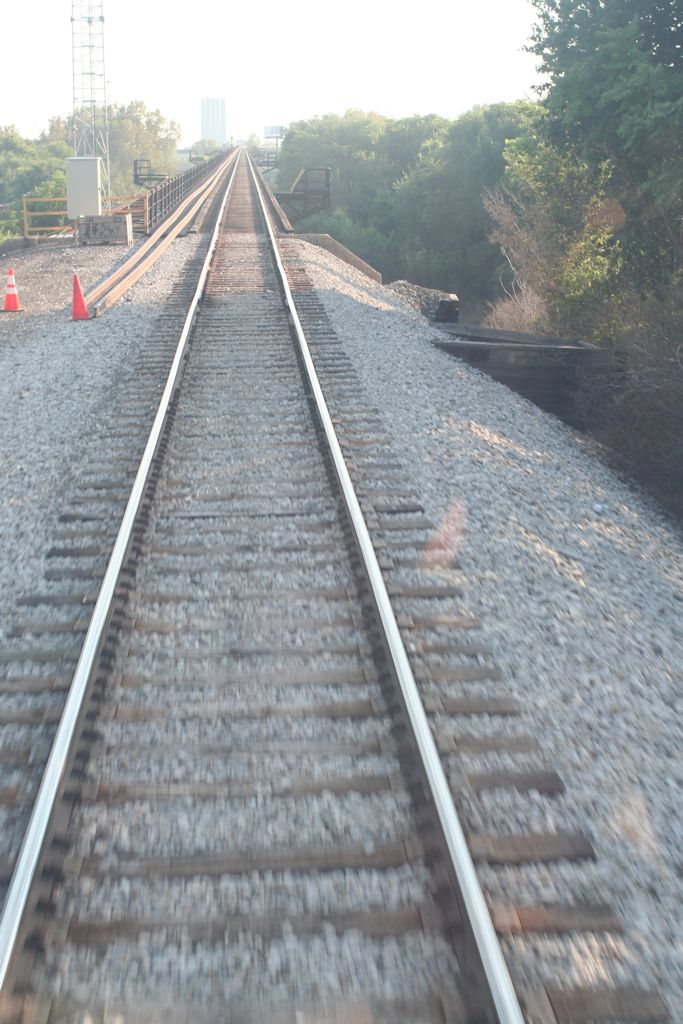 SECOND Private Rail Car Adventure
As the Royal Street was being connected to Amtrak #306 in St. Louis, the condenser on the Royal Street air conditioner quit. Roger had a half hour for troubleshooting before 5:30 PM departure. Repair was not possible at the loading platform.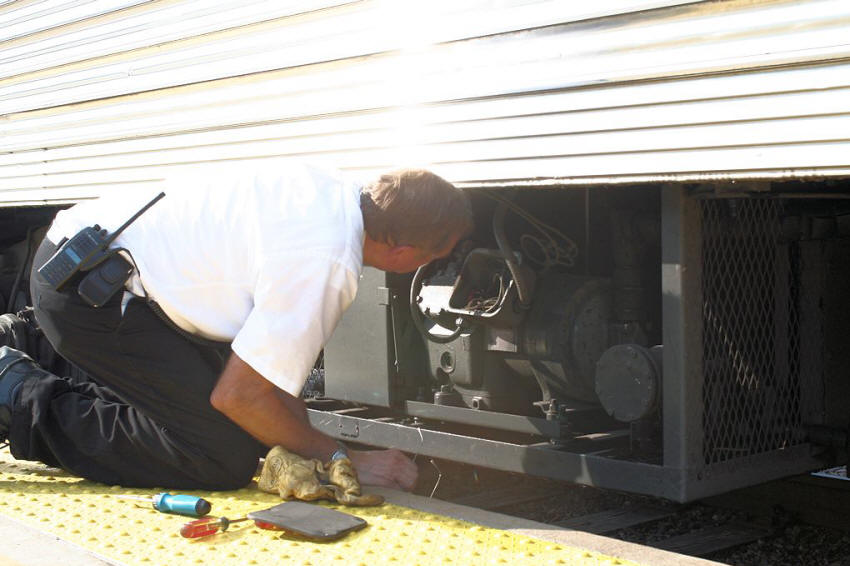 Roger and Joe spent the next couple of hours coming up with the solution. Roger arranged for the condenser to be repaired or replaced in the Chicago Amtrak passenger car shops after our 11:10 PM arrival.
The Royal Street bedrooms would be too hot for sleeping. Fortunately the other passengers staying in the Royal Street wouldn't board until late Friday afternoon in Chicago. Joe Luca was in a Royal Street bedroom and slept in a crew "cubicle" for the night. We slept across the hall from each other in Pacific Union roomettes (See Page 14 of Tour Book) that were being used for supply storage. The roomettes did have sliding doors with curtains on the hall side. When Roomette beds are down they take up the whole room and the toilet is not accessible. Our roomette toilets were inoperable anyway. Luggage under the bed is accessible if you open the door.
After Joe showed us our temporary air conditioned overnight beds we resorted our stuff to be away from the Royal Street through the Friday Chicago Tour. We transferred to the roomettes for an interesting night's sleep. After Amtrak's #306 Chicago arrival our three cars were moved to Amtrak's passenger car yard. While "sleeping" it felt like we went through the car wash twice.