Private Rail Cars
The History Train cars were furnished by American Rail Excursions, Inc. The cars are owned by private parties and based in Madison, IL across the Mississippi River from St. Louis, Missouri.
The Pacific Union Sleeper, City of Angels Business, and Royal Street Observation cars are described in the Tour Book. We were in the Royal Street Observation car.
Royal Street Observation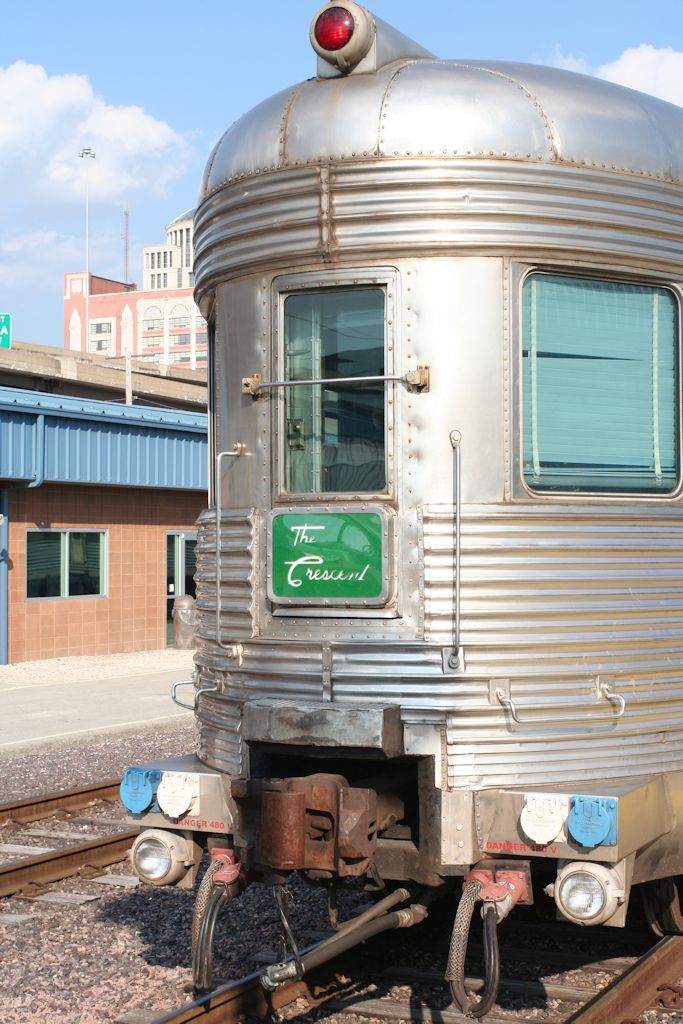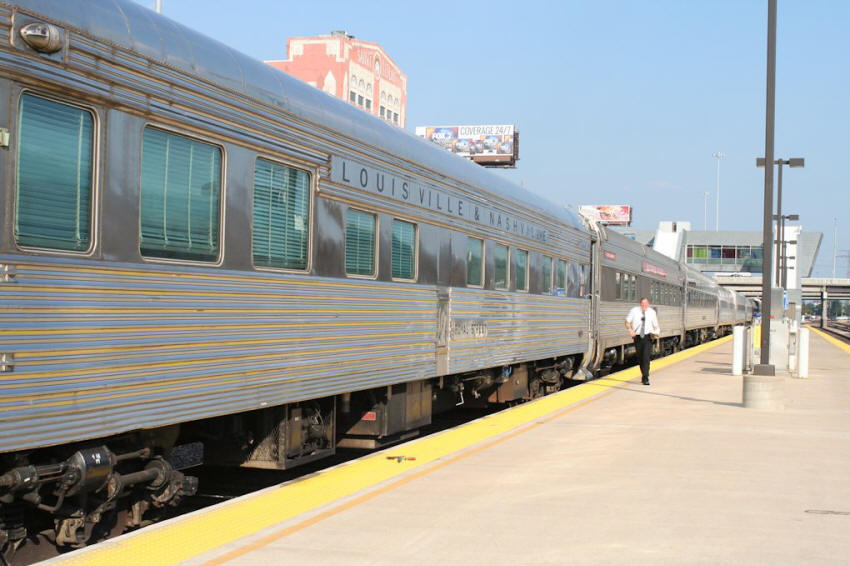 Royal Street, City of Angels, and Pacific Union connected to Amtrak #306
City of Angels Dining Area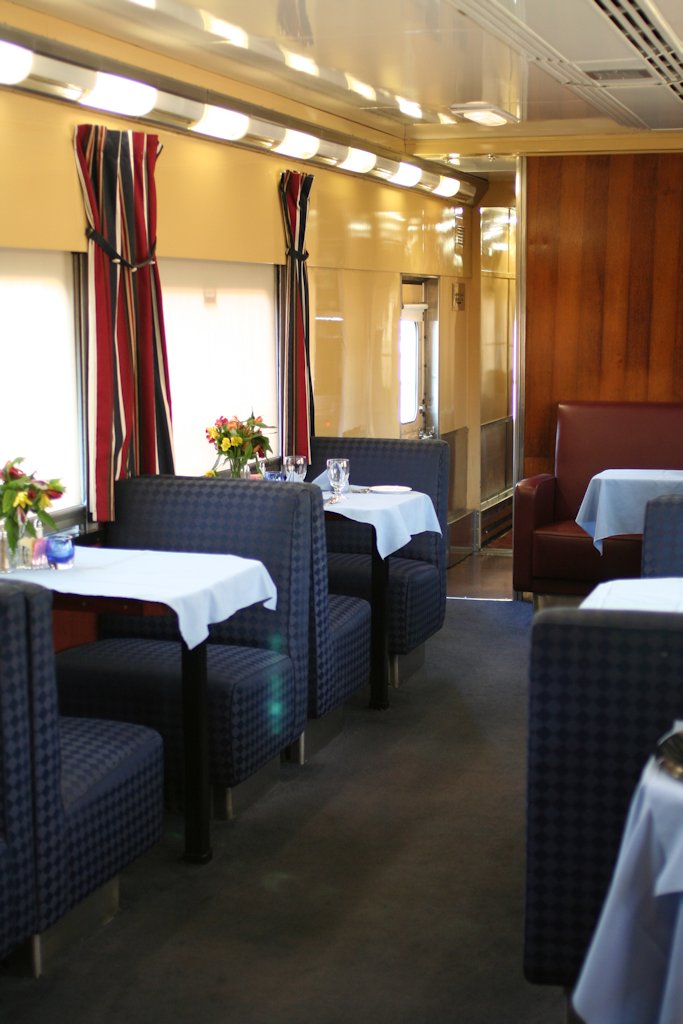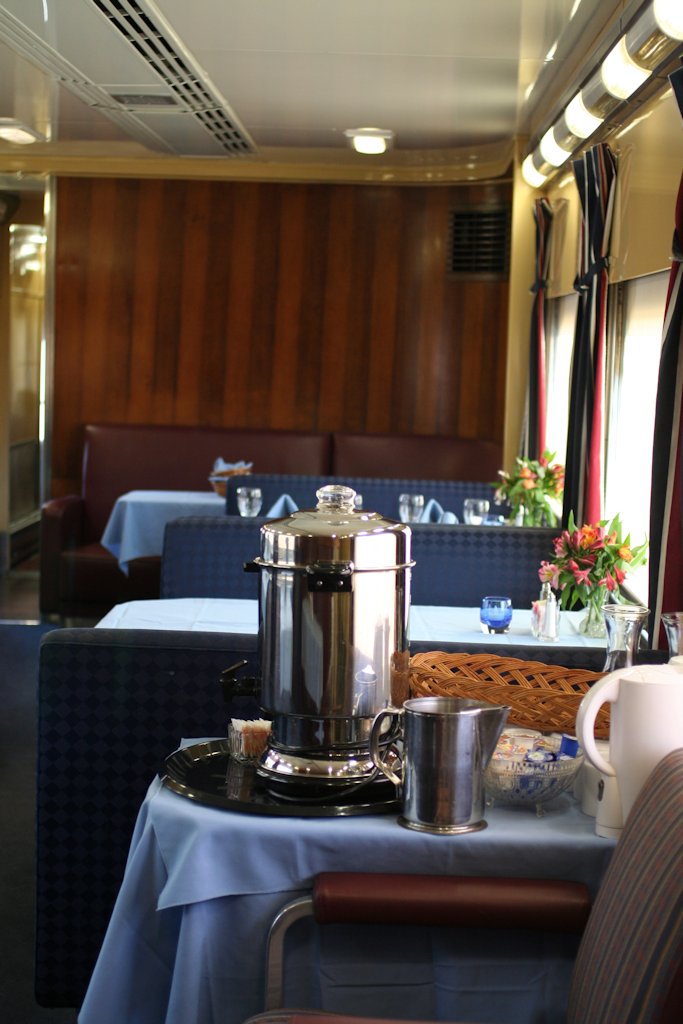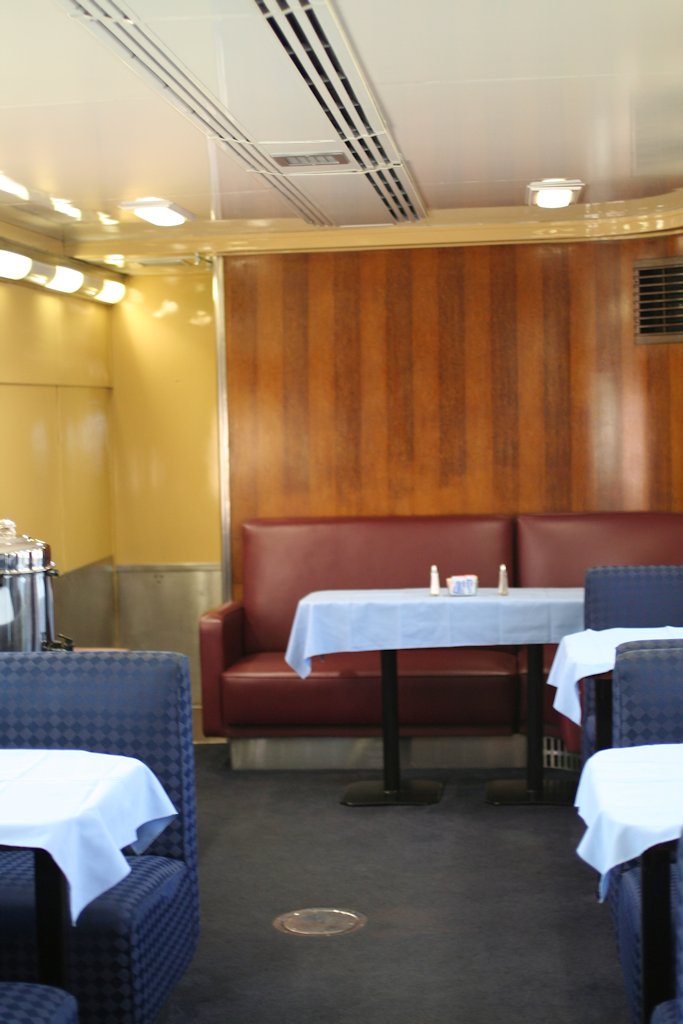 Bedroom A below is the mirror image of our Bedroom D.
The night setup is 2 single bunks (1 up and 1 down). The top bunk has a very limited window view.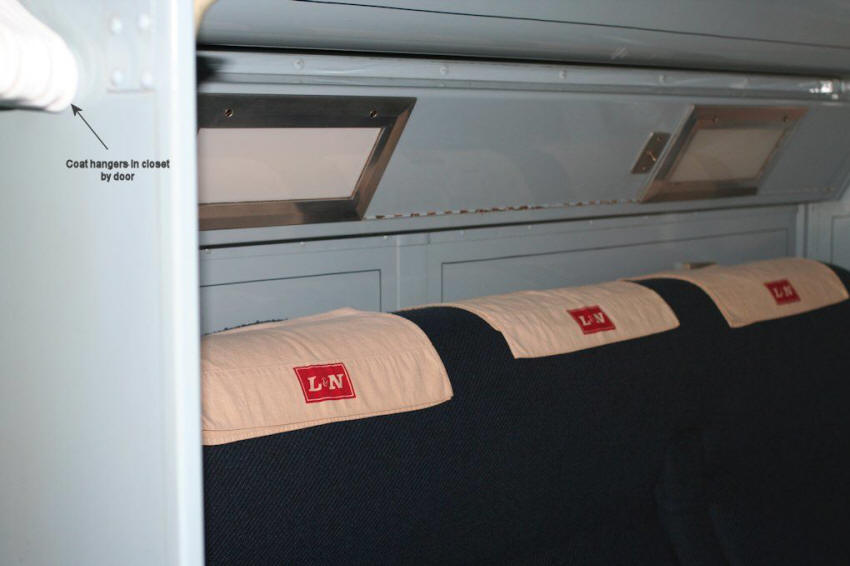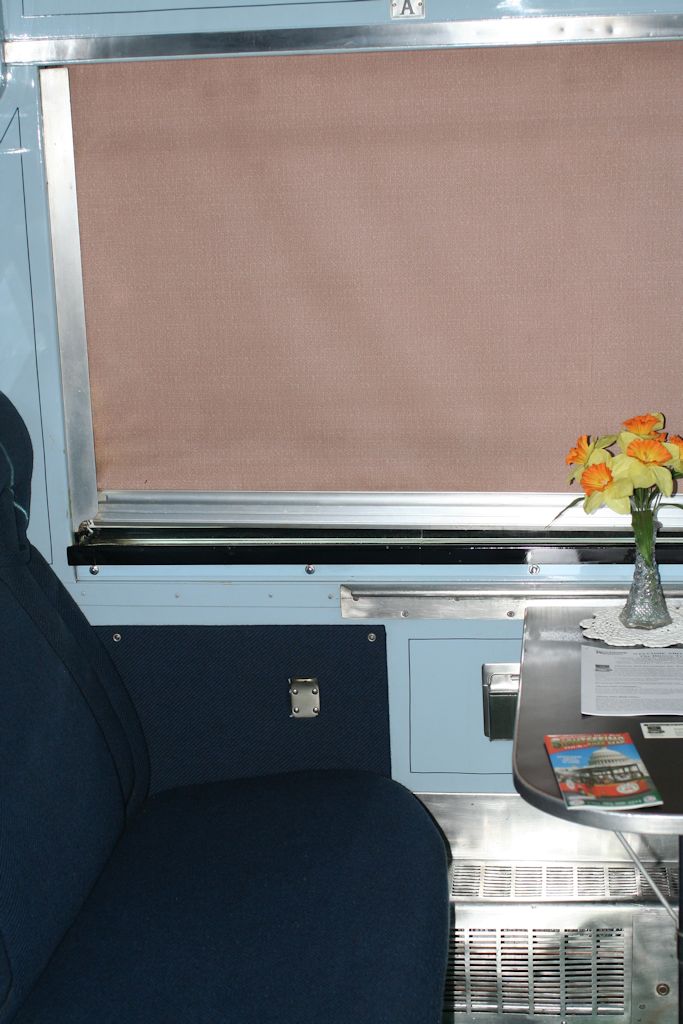 Our Royal Street Bedroom was a bedrooms C and D with the partition between them folded away.
The following photos are our bedroom starting at the door of D and continuing counter clockwise through C.
Our night setup allowed us both a lower bunk and we each had a half bath.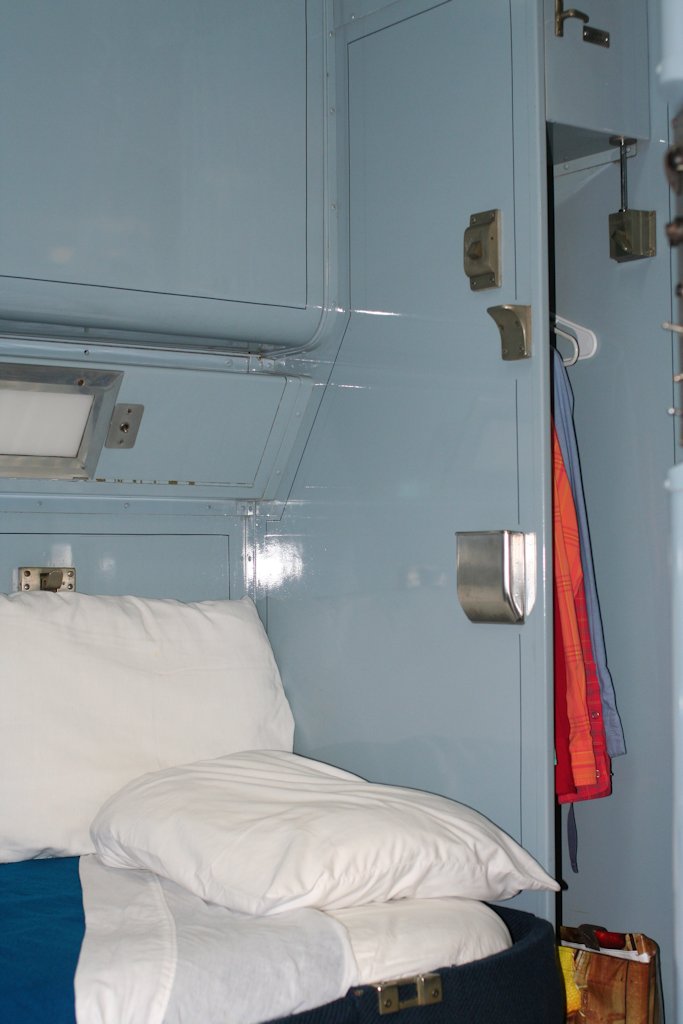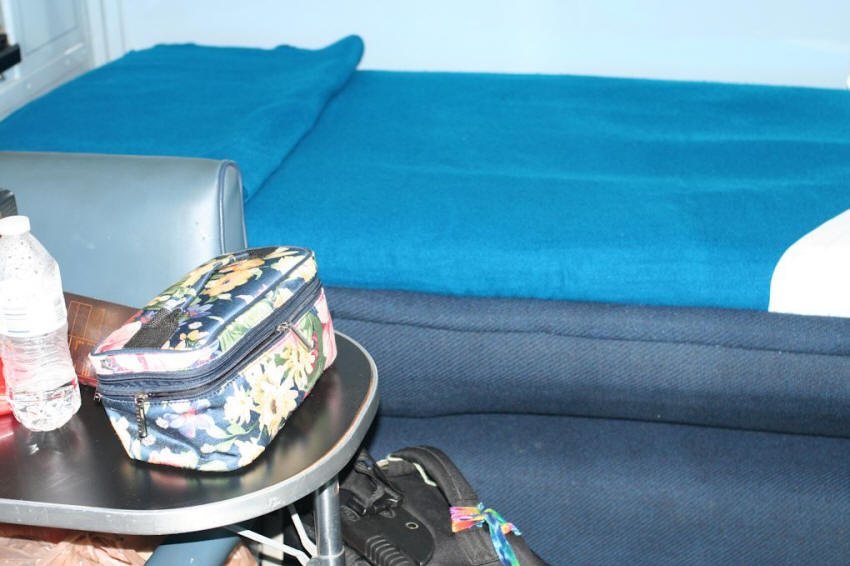 Both of us used our extra blanket at night.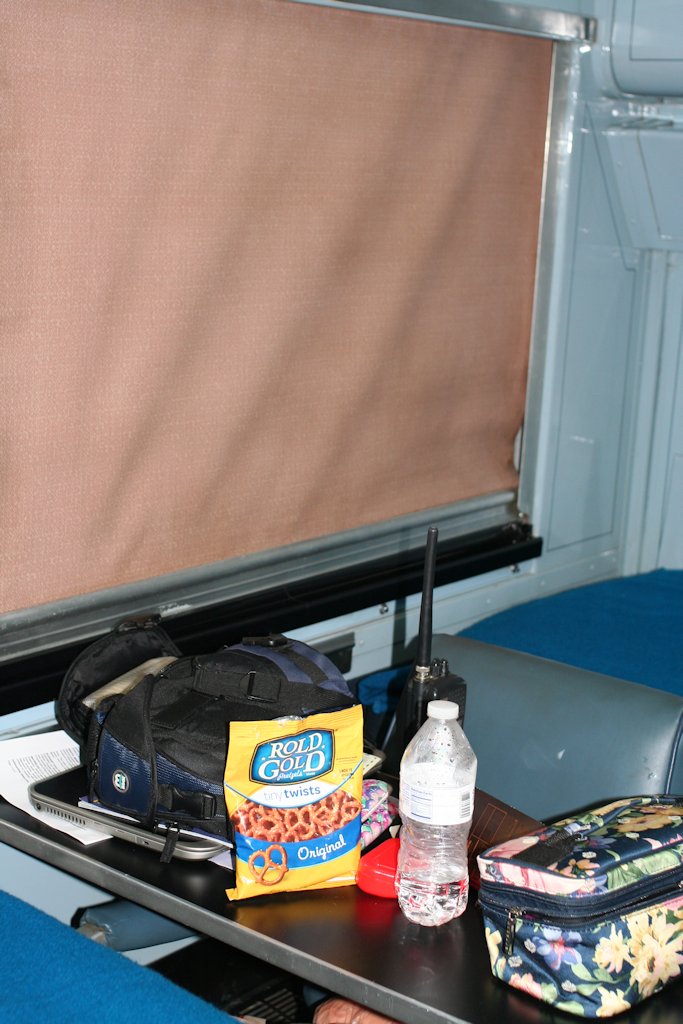 D Half Bath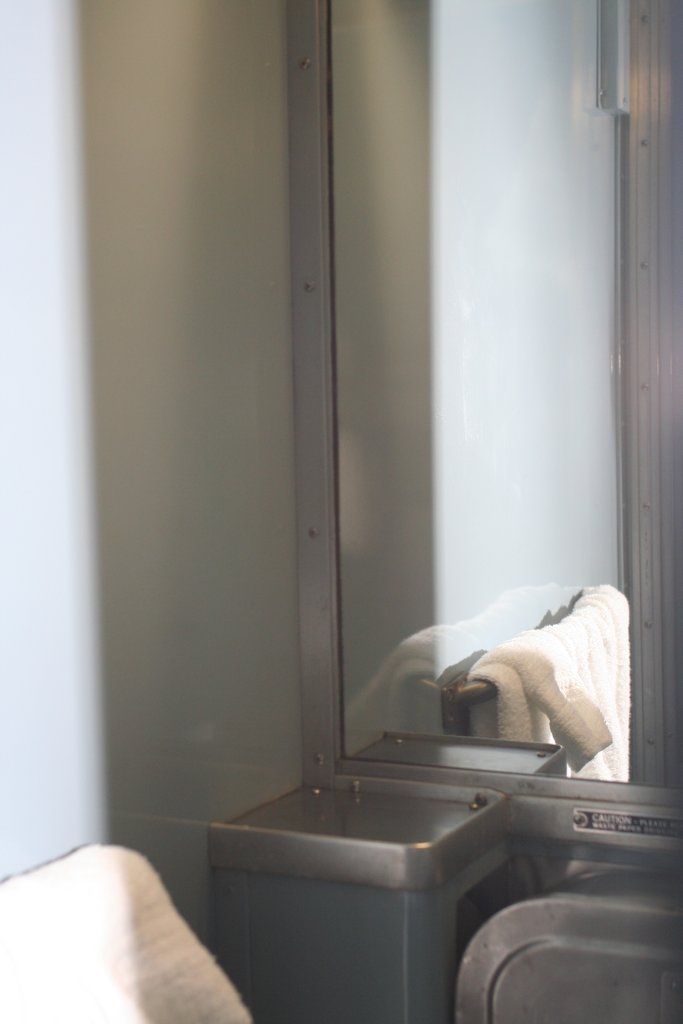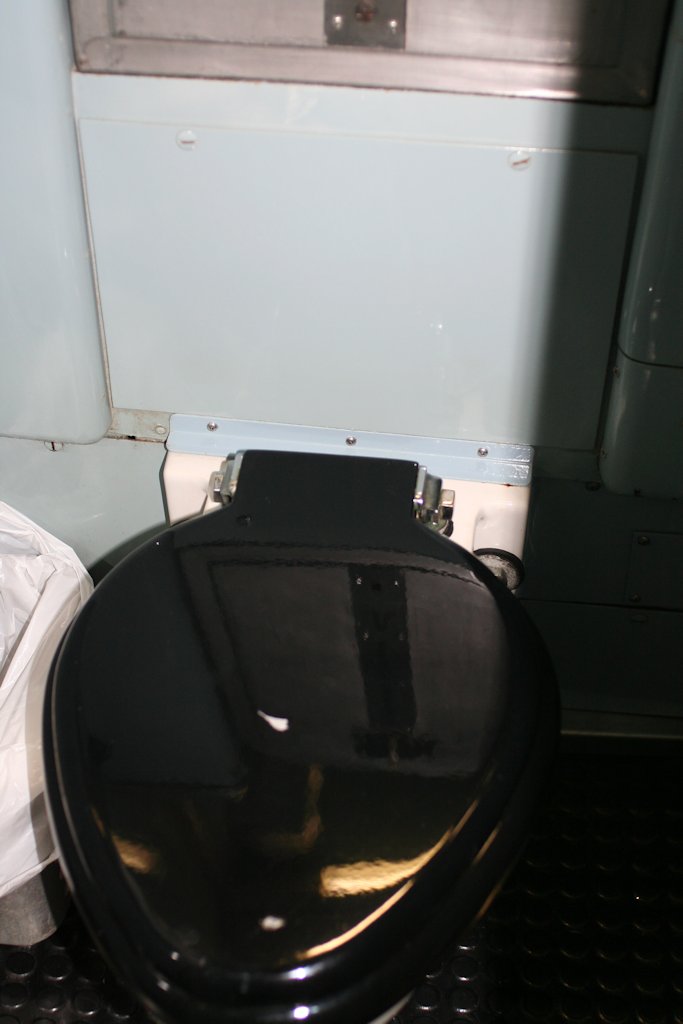 Toilet with Sink Folded Up
D Sink Down
When the train is running be sure to tilt up to dump water so it doesn't slop out.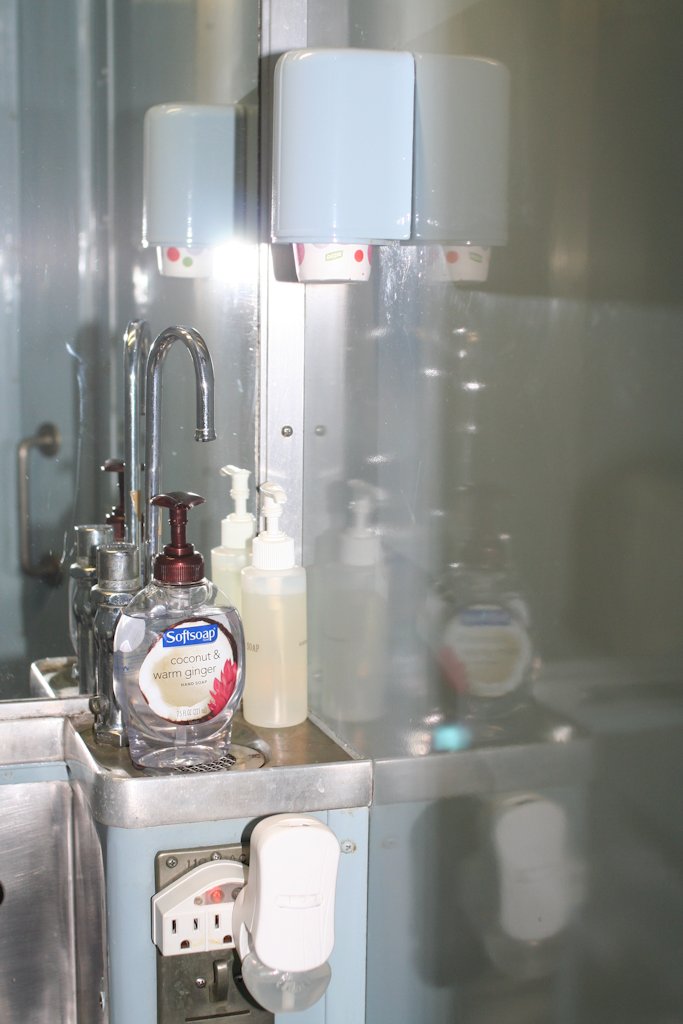 This is the only electrical outlet for Bedroom.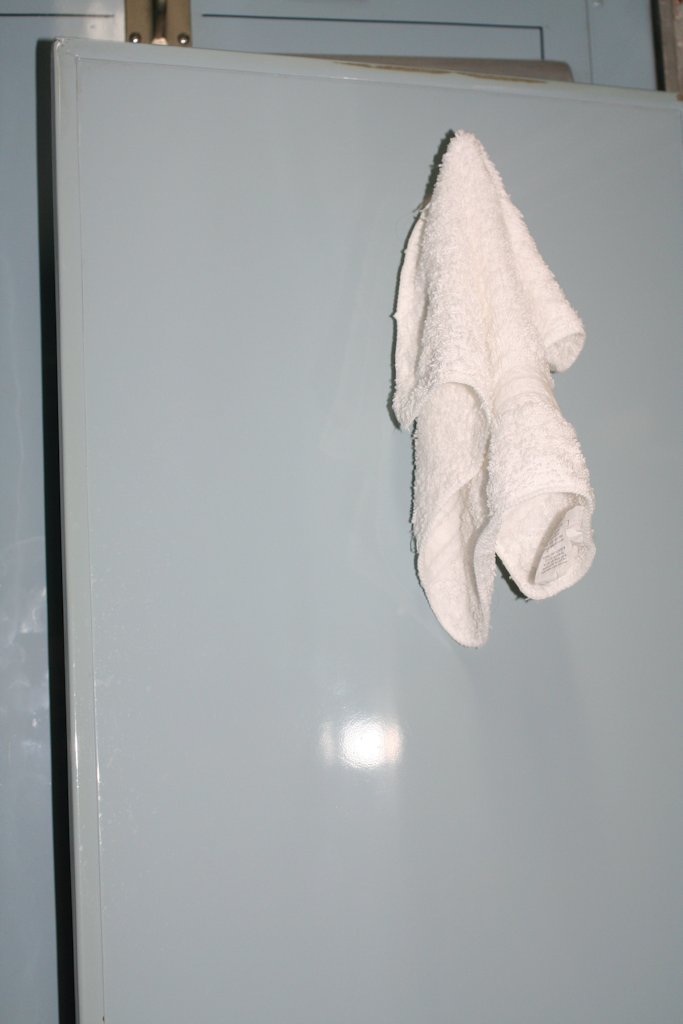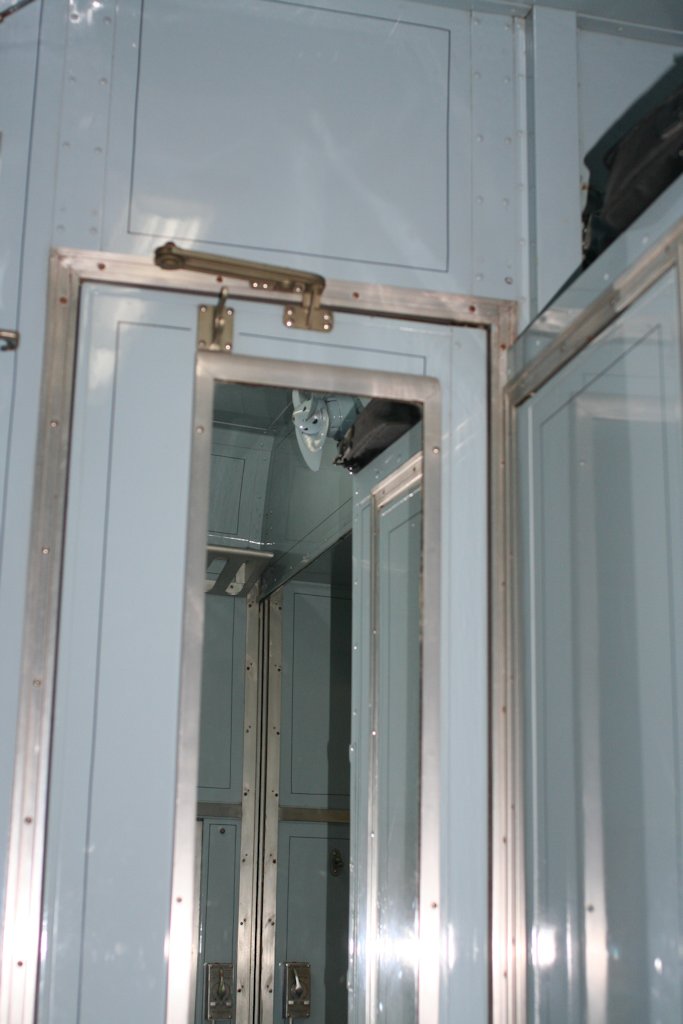 D Door Inside and Storage Above Bathroom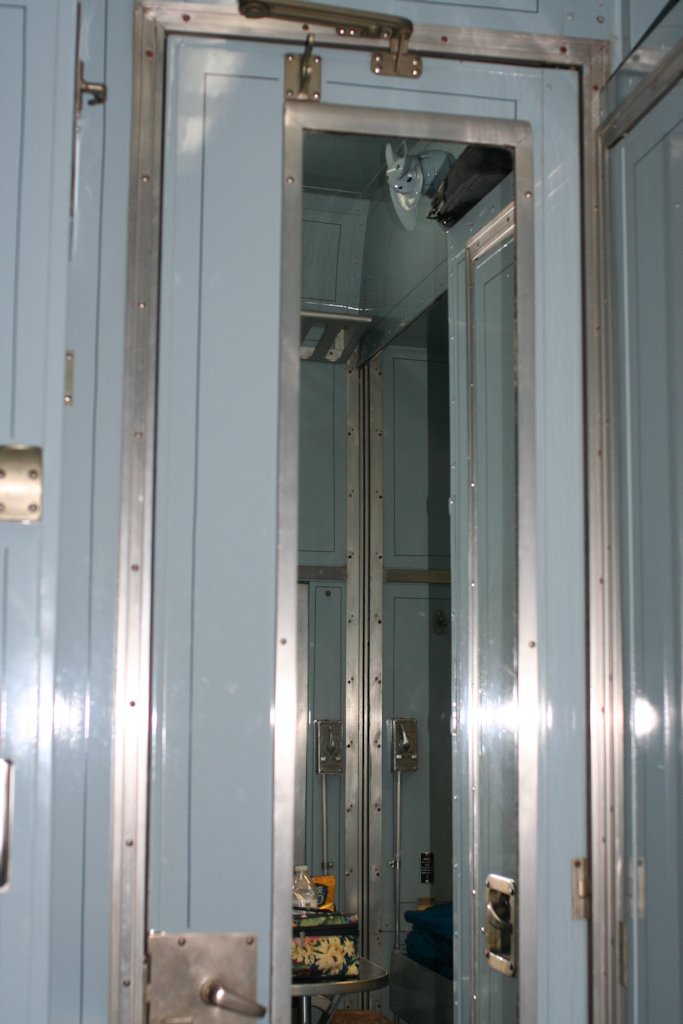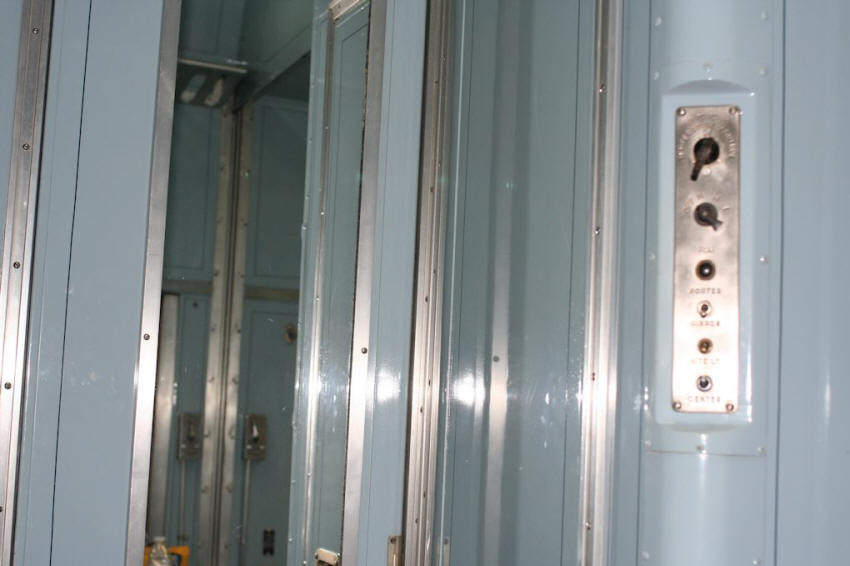 The C Bedroom Top Bunk is set up above the Window.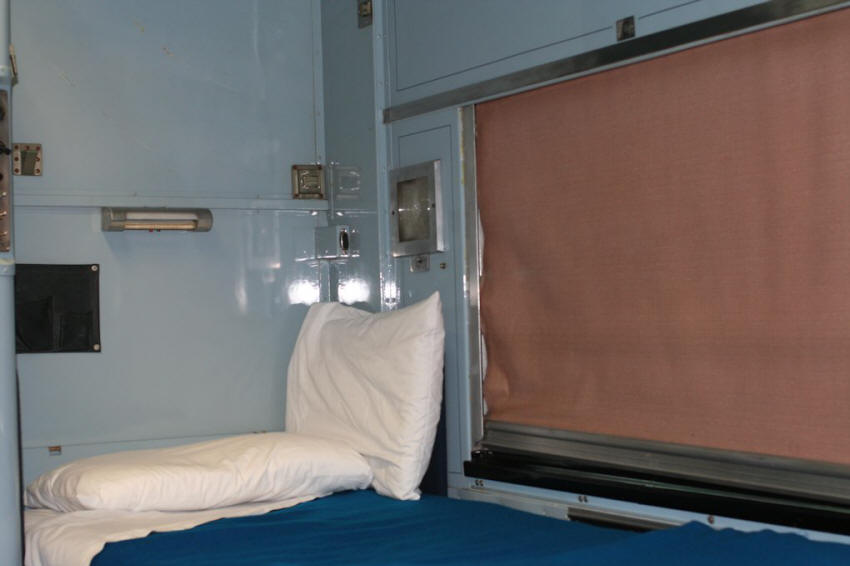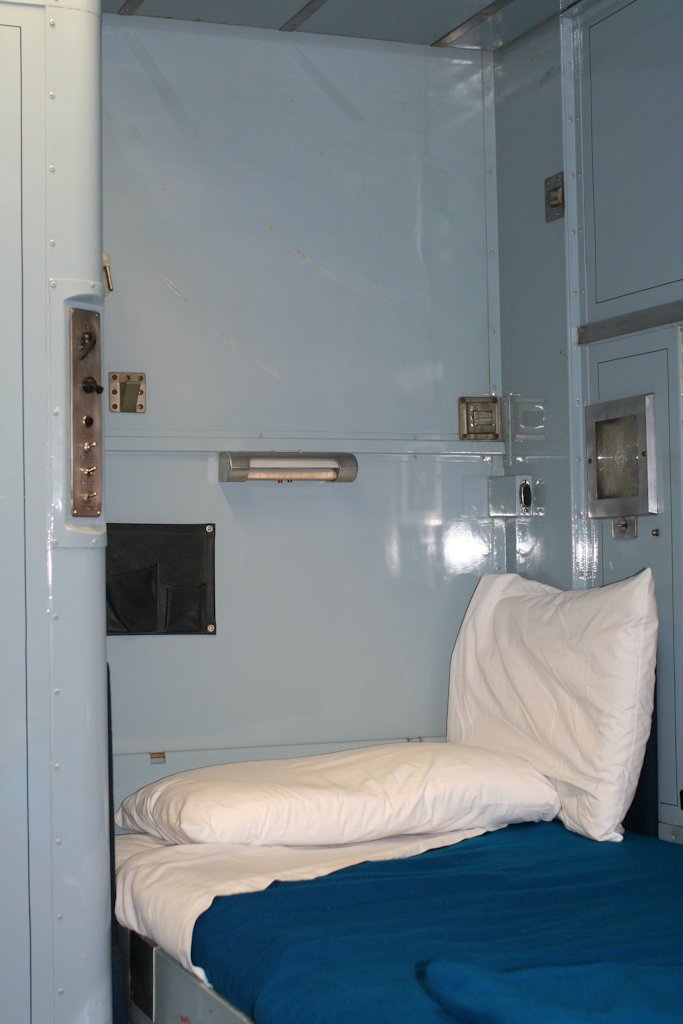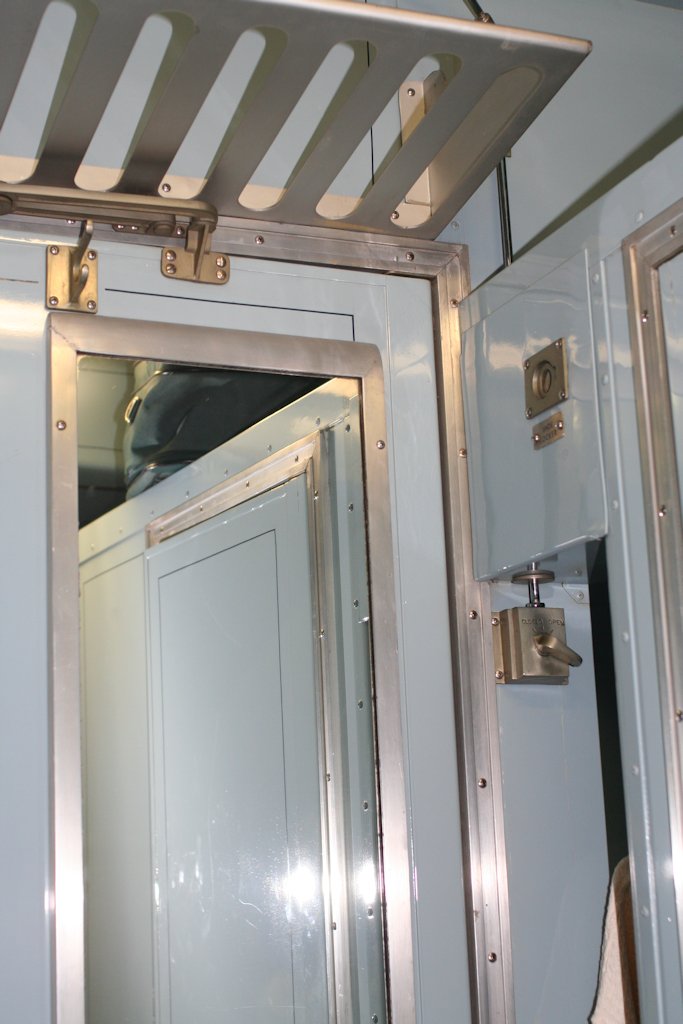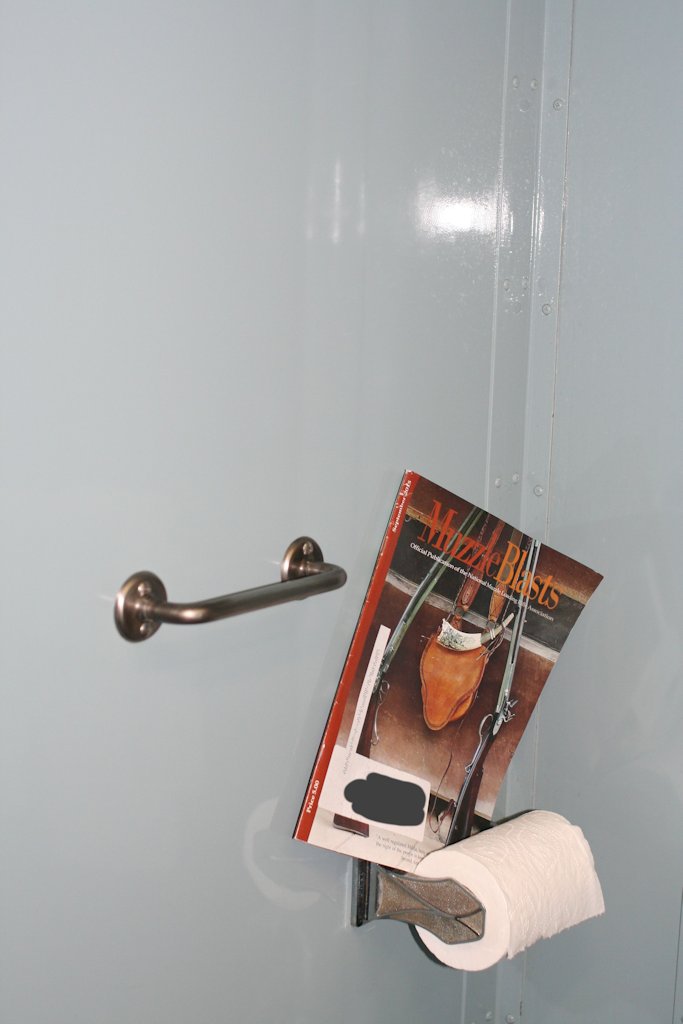 Toilet with Fold Down Sink are opposite this Wall.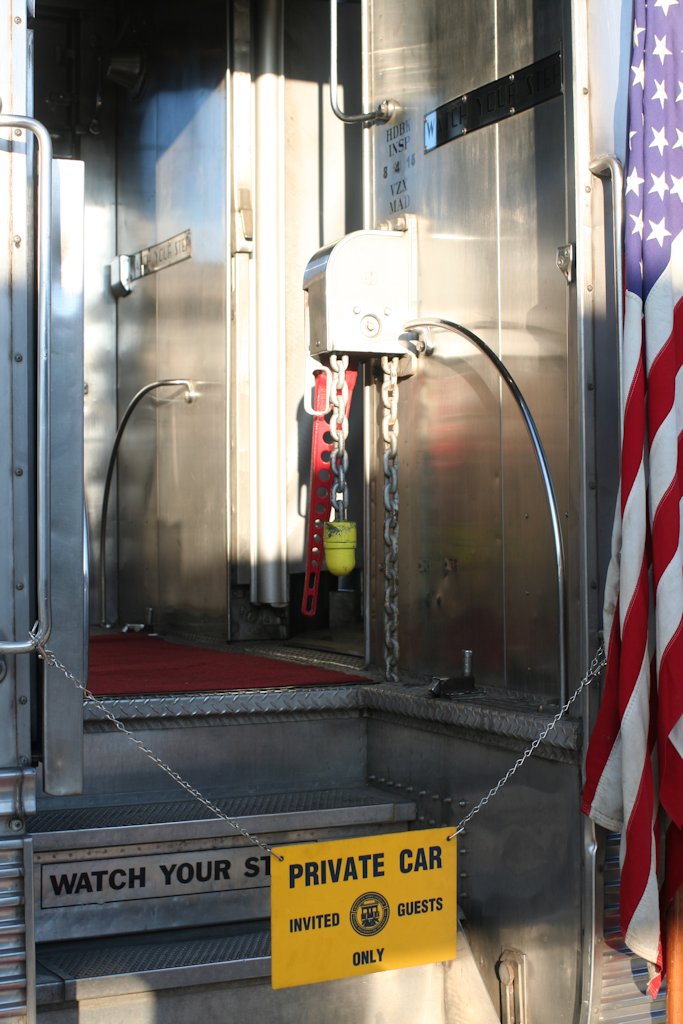 Front of Pacific Union car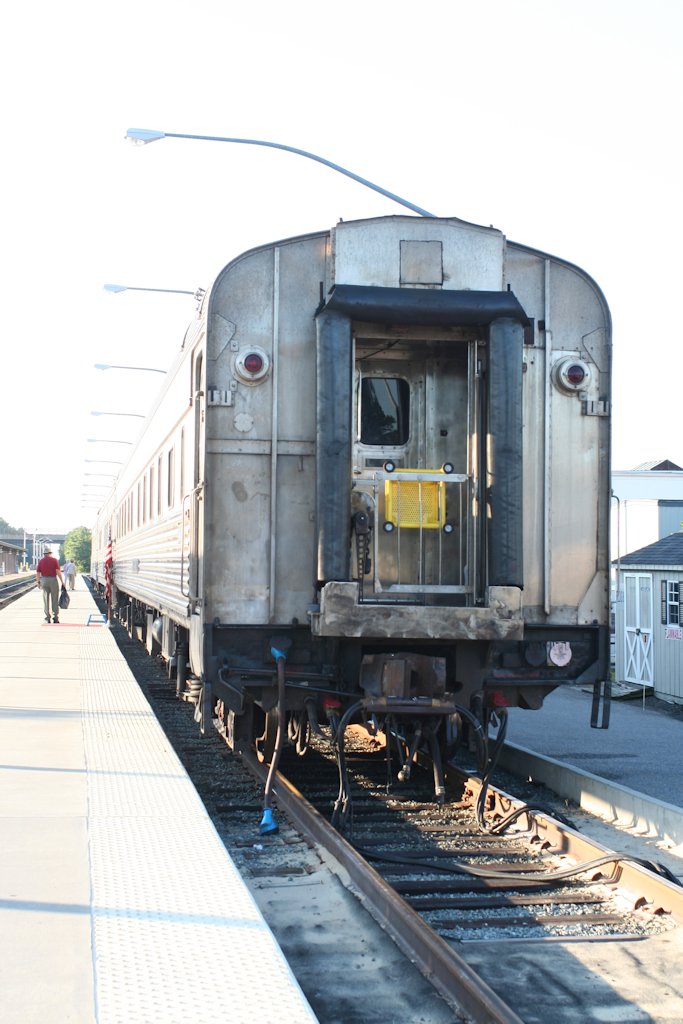 Royal Street's "Cat Bird" Seat for Rail Fans
Rail fans prefer sitting here to watch the track and scenery as we pass. The Amtrak conductor also sits here when his train is making a backup move. The cabinet to the right contains his horn switch, air valve, etc. There is also a light that will light the track at night while running.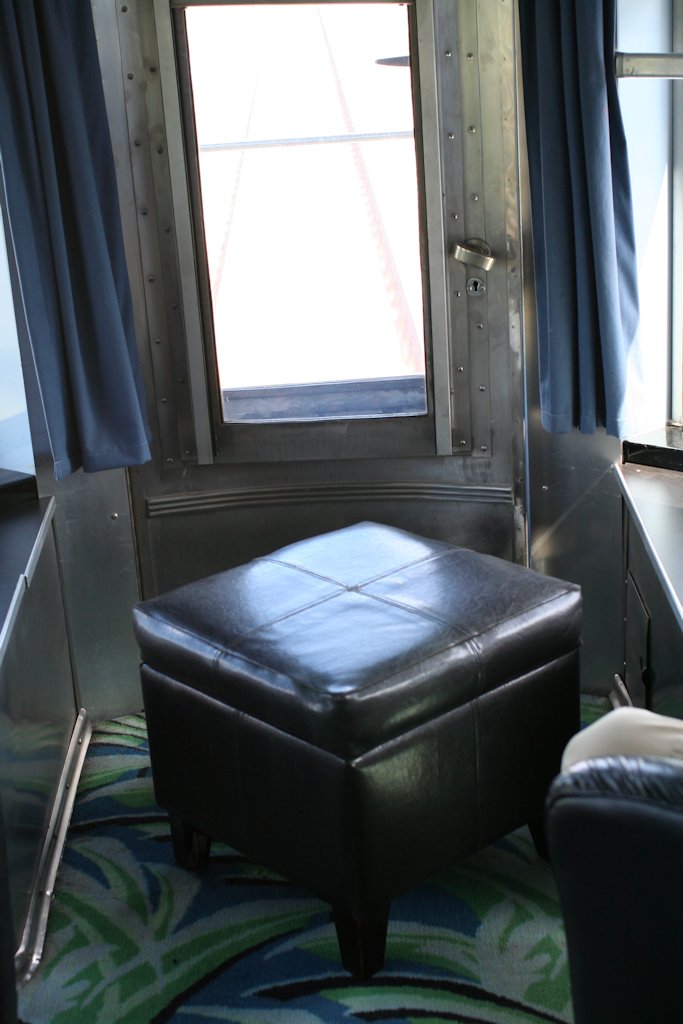 Amtrak #30 Photos by Jim Mullison at Brunswick, MD on Sat. September 5 2015
This is our train. Click on photos to see Jim's full size photos.
| | | | |
| --- | --- | --- | --- |
| | | | |
| Royal Street | City of Angels | Pacific Union to Amtrak | Amtrak Engine |